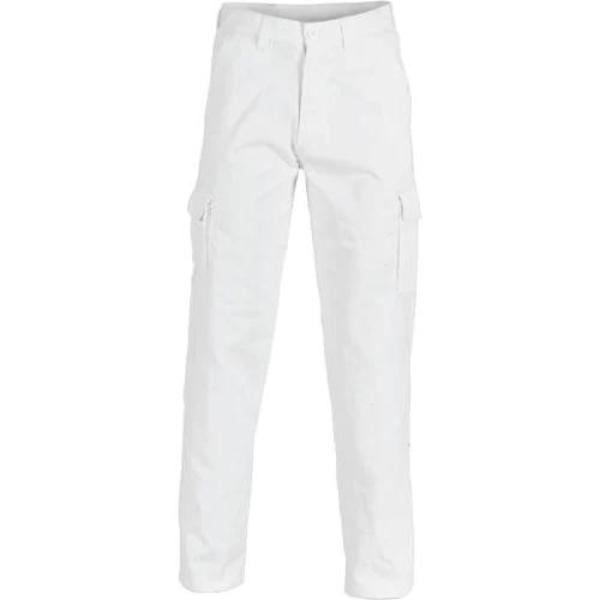 DNC 3302 Cargo Pant Cotton Drill - White
Original price
$43.00
-
Original price
$43.00
There are 7 days in a week, you probably work 6 of them and sometimes 7. You crawl around in dirt or get wet every day. When you come home you complain that you've got to wear the same pants the next day or there's a rush to wash them which leads to them shrinking/fading/falling apart.... Sound familiar? 

These pants are not $99 like some of the other "functional" brands, you can get 3 of these for that price. And you won't have any of the above problems. So really, we're making your life better by getting these pants. 
Super-durable 311gsm heavyweight cotton drill

Comfort fit with one side containing a large flap pocket, the other a tool and mobile phone pocket. MacGyver couldn't ask for more. 

Heavy-duty nylon zip to save those embarrassing "flying-low" moments.

Did we mention if you get 5 pairs we'll give you a 20% discount? And there are 5 work days in the week. We think it makes sense with the numbers.