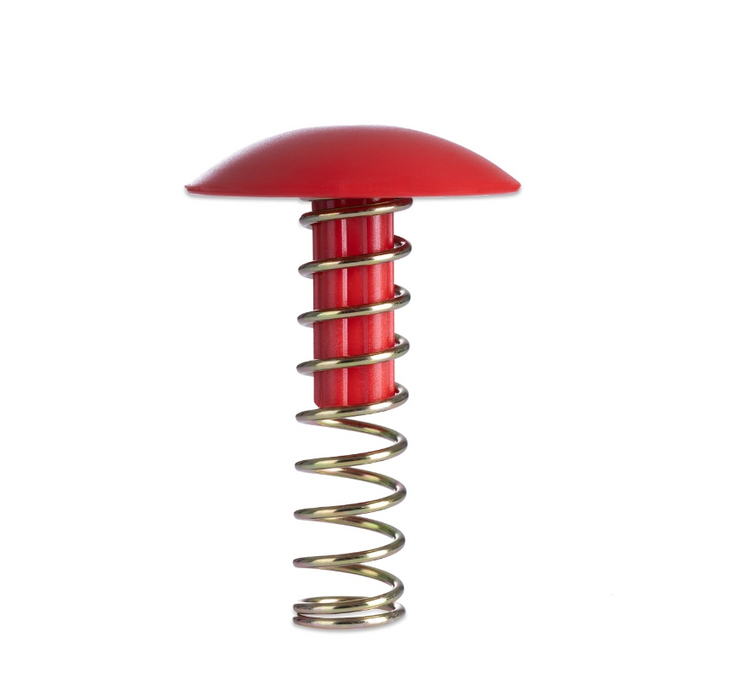 SUPA PEG Pole Cap & Spring
Original price
$3.95
-
Original price
$3.95
Extend the life of your tarp and protect against water pooling with Supa Peg's innovative Tent Pole Cap & Spring.
Constructed from rugged polypropylene plastic, this cap comes equipped with a responsive spring, allowing the tarp to naturally sway with wind gusts. The result? Reduced stress on eyelets and stitching, ensuring enhanced durability.
Upgrade your tarp and pole setup with the reliable Tent Pole Cap from Supa Peg. Crafted from resilient ABS plastic, it's an essential addition to your outdoor equipment. The integrated spring not only permits the tarp to flex in the wind but also works to keep eyelets and stitching stress-free, maintaining the integrity of your tarp.
Features:
ABS Plastic Construction: Ensures longevity and toughness
Tarp Support: Reduces pooling and promotes even distribution of rainwater
Spring Mechanism: Provides flexibility and support in windy conditions, allowing natural movement