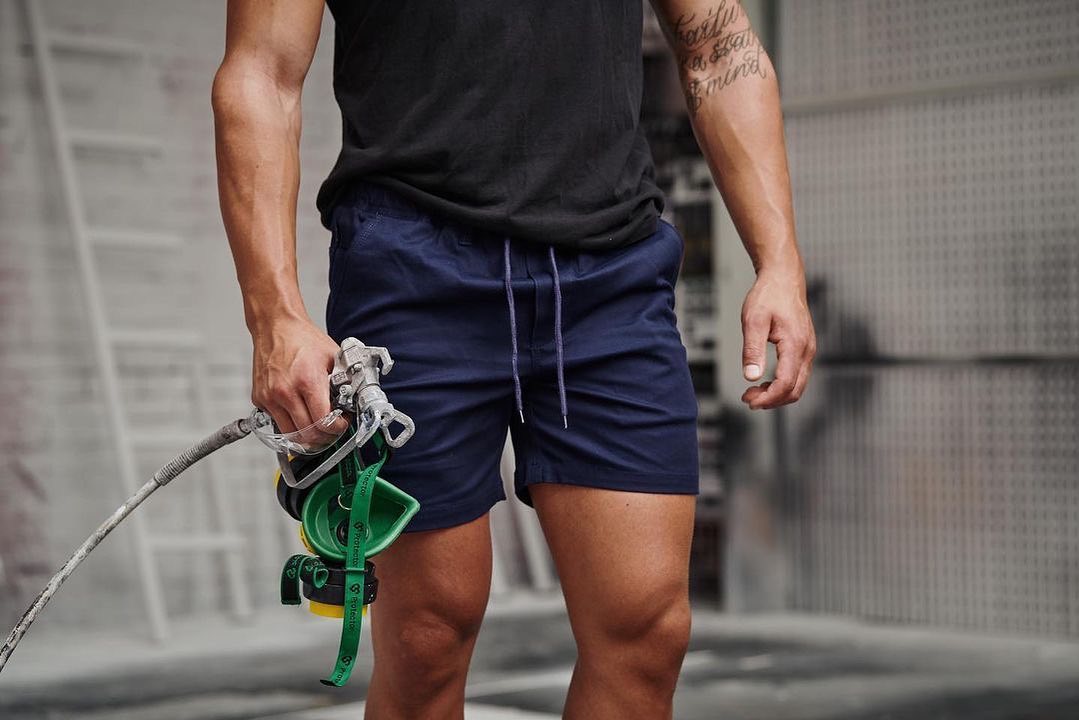 Gearing Up Down Under: Workwear Line-Up for the Aussie Tradie
If you're an Aussie tradie gearing up for the job, you know just how vital it is to have workwear that can keep up with you, withstand the occasional snag on a nail, and still make you look sharp enough for a cheeky schooner post-work. Let's dive into Aussie Digger Camping and Workwear's top pick's – all designed with the hardworking Aussie in mind!
Starting us off is the Bisley Cool Lightweight Drill Shirt. Forget about sweating buckets, this shirt's got vertical cotton mesh back ventilation. And with two button-down chest pockets, it's practicality and comfort all rolled into one. Did we mention there's a pen division? Note-taking has never been easier!
Available in: Sand, Navy, Khaki, Royal Blue, Orange/Navy, Yellow/Navy, Yellow/Bottle Green, Orange Taped, Orange/Navy Taped, Yellow/Navy Taped. 
For those who like a bit of breeze around the arms, check out its short-sleeve cousin. Perfect for the blistering Aussie sun, with the same legendary ventilation and practicality.
Available in: Sand, Navy, Khaki, Royal Blue, Yellow/Navy, Orange/Navy, Yellow/Bottle Green
Day or night, rain or shine, the Workcraft HiVis Cotton Long Sleeve Shirt with reflective tape has got your back. With reinforced stress points and handy pockets, it's tougher than a kangaroo's left hook!
Available in: Yellow/Navy Taped & Orange/Navy Taped
King Gee – a name as Aussie as Vegemite on toast! These Drill Utility Shorts are the true blue classic, sporting a plethora of pockets and reinforced stitching at stress points. And with adjustable side tabs, you'll be comfy from smoko to knockoff.
Available in: Navy, Green, Khaki
Need pants that can keep up with your stride? Look no further than the King Gee Workcool Pro Pant. With stretch ripstop fabric and a comfort gel waistband, it's like a ute for your legs, packing durability and comfort with room to spare!
Available in: Navy, Black, Khaki
Introducing the ultimate tag team for the Aussie tradie: the ELWD Men's Elastic Light Short and Slim Pant. Crafted with the dynamic Activemax 360 stretch – whether it's the twill of the shorts or the canvas of the pants – these are designed to move as swiftly and smoothly as you do. Pockets? Mate, you've got more than you'd find on a billiard table, ready to hold everything from smartphones to rulers. Durability is the name of the game, with both items boasting triple needle stitching, double bartack details, and reinforcements that'd put your Nan's Anzac biscuits to shame. And when the sun's blaring down, rest easy knowing you're protected with a 50+ UPF rating. These aren't just clothes; they're your next best mates on the job.
Shorts Available in: Stone, Navy, Black 
Pants Available in: Stone, Navy, Black
Ladies, we haven't forgotten you! Presenting the FLX & MOVE Holster Skort – a first in women's workwear. It's the perfect blend of comfort and coverage, with a stretch mid-rise fit and hidden shorts. Who says you can't have style on site?
Available in: Olive
These super stretchy shorts are the bees' knees for our hardworking Tradie ladies. With a silicon lined drawcord and triple needle stitching, they're a real ripper!
Available in: Stone, Navy, Black
Step up your workwear game with the Bisley FLX & Move Stretch Pants, tailored for both the gents and the ladies. The men's version boasts classic five-pocket styling with reinforced riveted stress points and double-stitched seams - all topped off with a rugged stonewashed finish. As for the women's, it's all about comfort with a stretchy mid-rise fit and a curved waistband. There's a pocket for everything: mobile phones, pens, coins, and even cargo essentials. And with Cordura® highlights in high-wear areas, these pants are not only stylish but built to last. Whether you're on the move or on the job, these pants have got your back (and legs!).
Mens Available in: Stone, Navy, Charcoal, Black
Womens Available in: Stone, Navy, Olive, Black
Introducing the Workcraft Ladies Closed Front Long Sleeve Shirt: durable, practical, and tailored for the hardworking Aussie lass. With twin needle stitching and reinforced stress points, it's as tough as they come. The two front pockets and a nifty pen divide in the left chest pocket mean you're always organised. And, thanks to vented underarms and a back yoke, you'll stay cool, even under that blazing sun. It's the perfect blend of function and style for the worksite.
Available in: Cream, Blue, Pink
___________________________________________________________________________
There you have it, our top picks to keep you comfy, safe, and stylish on the job site. From sun up to sun down, these pieces of Aussie Digger gear are as reliable as a cold brew on a hot day. So, throw on your new kit, tackle the day, and remember – work hard, play hard, and stay true blue!
Aussie Digger Camping and Workwear has the best of the best, from the most iconic Aussie brands. Check out our full range and get ready to upgrade your workwear wardrobe!